Home
Cuba Gooding Jr. Cleared Of Grabbing Woman'S Butt By Prosecutors
However he's got a long way to go when it comes to his legal woes!
A woman accused Cuba Gooding Jr. of grabbing her butt at a L.A. party and the woman did actually go to the police for help, but prosecutors felt they didn't have enough evidence to charge the actor with any crime according to enforcement sources.
It's reported Cuba's butt-grabbing shenanigans went down at a party in L.A. the past year and the woman filed a police report which led to a police investigation. The case was then turned over to the L.A. City Attorney for misdemeanor sexual battery, but the City Attorney didn't take the case because of a lack of evidence back in August.
Cuba's attorney, Mark Heller via TMZ:
"Cuba doesn't recall this case. He's out every night of his life. He meets so many people. He interacts with so many people — he can't remember all the people he meets."
This allegation against Gooding comes before this Tuesday's 4-count indictment against him in New York. Good is now facing one count of forcible touching and one count of sexual abuse in the third degree by a new accuser, and the same charges from his original accuser from the rooftop bar incident this summer.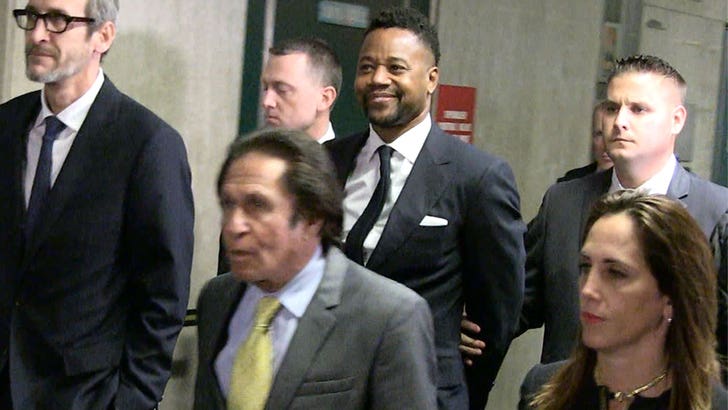 Cuba immediately turned himself in to NYC authorities before being released Tuesday, pleding not guilty to the charges.
Doesn't Cuba's smile remind you of a certain someone….
Never mind.
What's your 2 cents?!