Home
Jay Z Allegedly Disappointed In Colin Kaepernick's Saturday WorkOut
Sources close to Hov allege he feels Kap 'turned a legitmate work out into a publicity stunt'…..
Jay-Z is is not to pleaesd with the way Colin Kaepernick handled his Saturday workout according to TMZ.
Kap has Jay Z feeling the former quarterback"turned a legitimate workout into a publicity stunt."
It was reported Colin didn't show up to the NFL's workout Saturday, instead holding his own. Colin says his reasoning was he wanted transparency and insists the NFL would not allow him to have media at the workout.
Sources close to Jay-Z camp told TMZ Hov is unhappy how things went down and feels the league genuinely gave Kap a legit opportunity.
Colin did go through with his workout at a nearby high school and the reviews were mixed. Some scouts were impressed with Kap's arms strength and talent. Others were reportedly saying he looked at best average.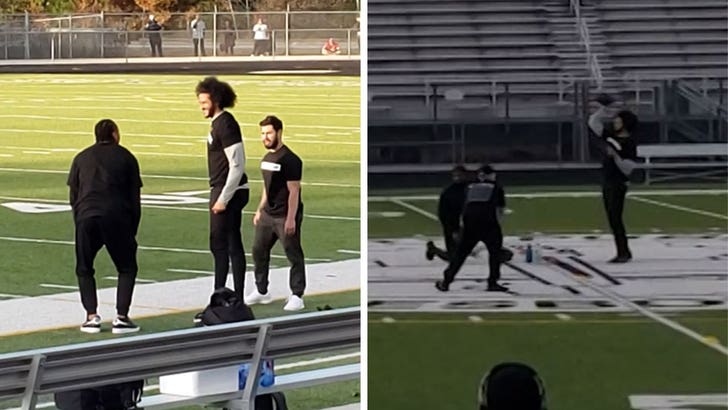 No official word straight from Hov's mouth if this is actually true, but wasn't he one of the one's that basically said he was over the Kap vs. NFL drama?!
Did Kap miss out on a major opp or will an NFL team look past all of his shenanigans and have him sign on the dotted line…?!
What's your 2 cents?!