Home
Hip Hop Gives Back: Master P Helping The Elderly Fight 'Rona' By Giving Away Free Hand Sanitizers!!!
When it comes to Master P, he always has the hook up and with the COVID-19 outbreak surrounding us, he's not leaving his New Orleans elderly behind!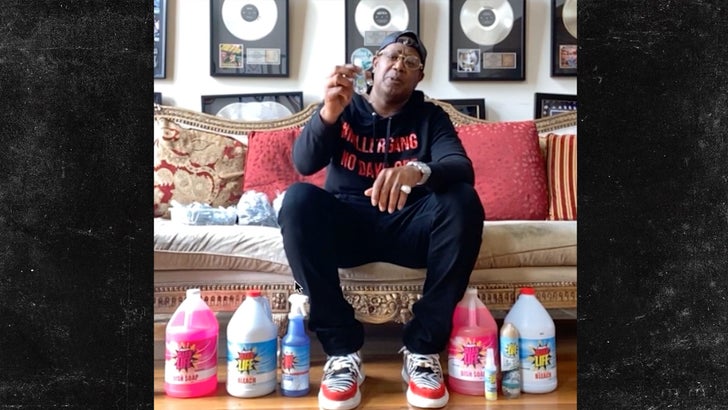 The music mogul is looking out for his senior citizens of New Orleans, by helping them stay safe during this coronavirus pandemic by providing them free hand sanitizers.
Master P sat down with TMZ to let anyone over 60 years old in NOLA know they can sign up to have a deep cleaning done of their home, as well as receive 2 types of hand sanitizers.
And it's all free, and all they have to have is a valid ID.
Folks in their 60s and older are at higher risk for contacting COVID-19, and in Master P's hometown the number of confirmed cases went sky high rapidly.
And he's not stopping there…..
Master P's foundation, Team Hope NOLA, cash donations have been buying groceries for the elderly during these hard times. As for why are they including the free sanitizers?!
Weeeeeeeeell, why not?!
One thing about Master P, he's never turned his back on his people.
What's your 2 cents?!