Home
Details Behind 'Empire's Bryshere Gray's Arrest & Standoff With Police
Daddy Lucious will be so proud!
Bryshere Gray aka Yazz The Greatest,(best known for playing Hakeem Lyon on Fox's "Empire"), has been arrested in Arizona for domestic violence.
Bryshere was arrested early Monday morning just outside Phoenix in Goodyear, according to cops there was a huge standoff with a SWAT team and crisis negotiators, and he allegedly beat down his wife really, really bad.
Here's what we know:
10:15 PM Sunday night, Goodyear officers responded to a call to help a woman at a Circle K. Police said the woman flagged down a stranger for help and alleged that her husband, Bryshere, physically abused her for several hours at their home.
According to authorities, Bryshere's wife had a lot visible marks on her body, and cops also said she accused Bryshere of strangling her and making her lose consciousness temporarily during the alleged assault.
Here's when things go all the way left….
Meanwhile as Bryshere's wife is in route to the nearby hospital, cops went to the couple's home to try to speak with Yazz, but he refused to come out the house and barricaded himself inside according to police. After no luck getting him outside the SWAT team and crisis negotiators well called in!
Cops say the standoff ended around 7 AM when Bryshere finally surrendered to officers in front of his house.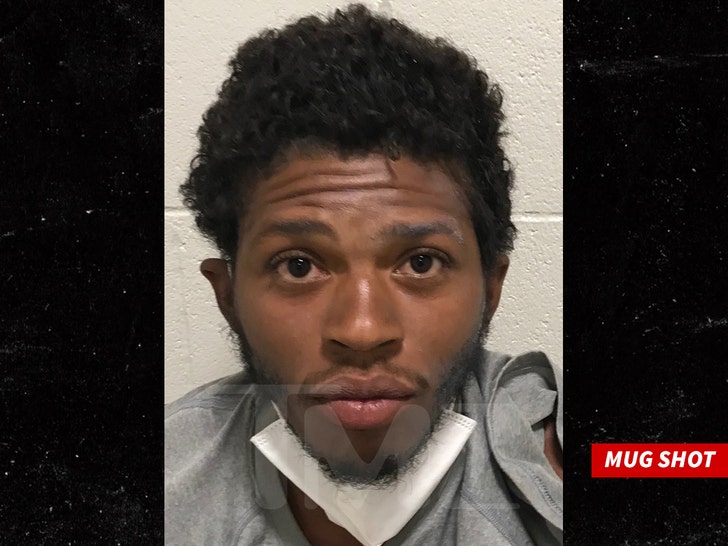 Bryshere was arrested and booked into the Maricopa County Jail on 3 charges, felony aggravated assault (strangulation), misdemeanor assault (domestic violence), and misdemeanor disorderly conduct.
According to police, his wife was treated for her injuries and since has been released from the hospital.
No word from Bryshere's camp yet … but I'll be Snoopin'!
These Lyon boys sure do know how to do theatrical performance!!!
What's your 2 cents!?