Home
'RHOA' Star Porsha Williams Charged With Felony Over Breonna Taylor Protest, Held In Jail Without Bond
Is this too far of a punishment?!
Porsha Williams, star of the "Real Housewives of Atlanta" was arrested and being held in a Kentucky jail without bond during a Breonna Taylor protest.
Yesterday, Porsha and Love and Hip Hop's star, Yandy Smith were two of the 87 people arrested outside the home of the Kentucky Attorney General Daniel Cameron. Like many people around the world they are demanded the Attorney General take direct action against the three officers that were involved in Breonna Taylor's death.
So far Cameron has refused to bring charges despite the outrage getting bigger and bigger.
According to local reports Daniel Cameron called the police to have the protestors arrested and off his property.
The court records show Porsha was charged with felony intimidating a participant in a legal process, disorderly conduct in the second degree, and criminal trespassing. So far she has not been granted a bond for any of her charges. The official records show she is still behind bars at the Louisville Metro Department of Corrections.
Porsha is scheduled to appear for an today where her bond will most likely be set.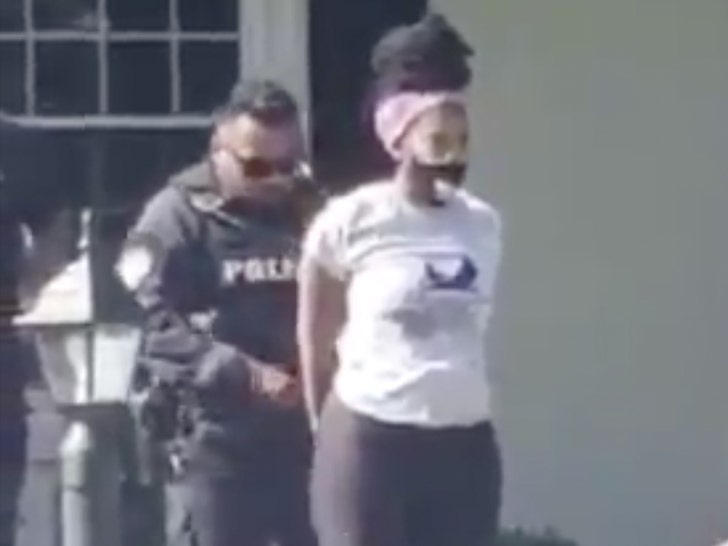 Photo via Instagram
Something tells me the Louisville judge are gonna use Porsha and Yandy as examples especially in the pockets!
Say her name! Justice for Breonna Taylor!
What's your 2 cents?!