Home
Is T.I. And Jeezy Squashing Beef With Gucci Mane On The Horizon?! (VIDEO)
The two down south hip hop greats sound off on the trio's 'entanglement' history!
T.I. and Jeezy are thinking about squashing beef with the "third member of the Mt. Rushmore of Trap Music." During a recent episode of the Expeditiously Tip podcast, the Atlanta rappers threw around the idea of ending the beef with Gucci Mane.
T.I. to Jeezy:
"Now what do you think is necessary to bring that sh*t together if anything. And I understand we dealing with somebody who's temperamental themselves..our sh*t that we got with us versus their sh*t that they got with them makes it extremely problematic."
Tip also expresses that linking up with Guwop could be big for the trap music culture but The Snowman wants an old fashion mafia-style "backroom" conversation with Gucci.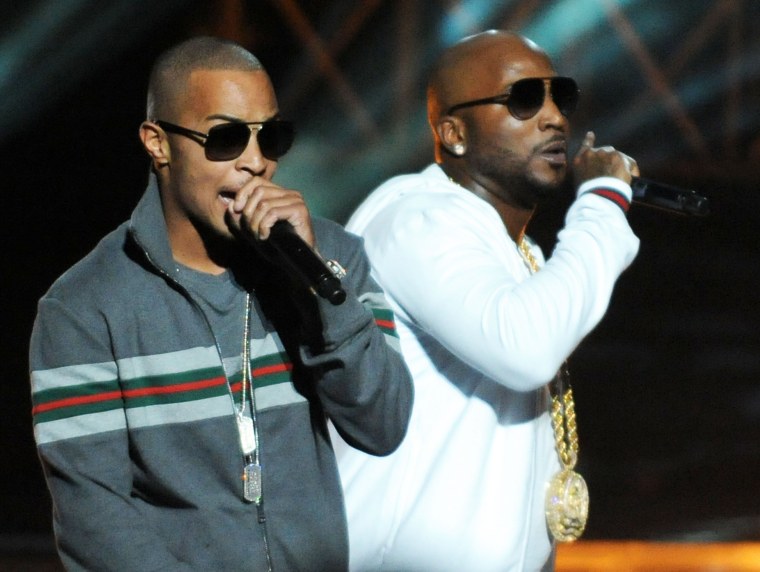 Jeezy:
"I just feel like we got to have one of those mafia, back room conversations. What I've learned over the years is like this sh*t [is] big business. People that went to Yale still do business with people that went to Harvard. So it's just one of those convos [that needs to happen]. It's been decades."
Tip and Jeezy also talk how their relationship with Gucci began, and finally putting their differences to the side. We also learned that Gucci and Jeezy have been at each other's neck over 10 years, and Tip seemed to fall and into the middle of the drama because of his loyalty to Jeezy.
Meanwhile Gucci out here in these streets like:
Watch a snippet of their discussion below and drop your 2 cents below:
Some how we can sense that Gucci can care less for a koom-bi-yah meeting anytime soon!