Home
Claudia Jordan Says Phaedra Parks' Boyfriend Body Slammed Her Into A Toilet, Medina Islam Responds With '#BrokeBackJordan'
This entanglement is quite M-E-S-S-Y to say the least! Let's jump straight into these deets shall we?!
After Megan Thee Stallion named Tory Lanez as her shooter, Claudia Jordan went on her "Cocktails With Queens" Fox Soul Show to discuss on a time when she was allegedly abused by an ex. But who the ex actually was is the real shocker!
Claud stated just like Meg, she felt that she needed to protect a black man who was violent towards her. At first Claud didn't call her alleged abuser by name but instead said someone had a history of being untrustworthy which included him lying about a house he so called owned in Atlanta, his teeth being real, and his real age. She also dropped the hint that this person is currently on a WE tv show with a reality star  Phaedra Parks:
"I had an incident four years ago. I was seeing this guy. He lived with me at the time. He lied about everything. He said he had a car, he didn't have a car. He said he had property in Atlanta, he didn't have property in Atlanta. He said his teeth were real, his teeth weren't real. He said he was seven years younger than he really was. And y'all have seen me with him on the red carpet. 2016 BET. Catch that tea. He's on a show right now WE tv with another reality star.

But I always had doubts about his age. His wallet was on the couch and I felt like he wasn't telling me the truth. I look at the wallet and I saw he was lying to me by seven years. I was like, 'Why are you lying?' He was trying to be a rapper still at 40 something years old."

 Claudia Jordan via "Cocktails With Queens"
When questions kept being asked about who this person was, she said flat out that said "he's with Phaedra [Parks] on Marriage Boot Camp." Phaedra, in case you didn't know is currently on the new season of Marriage Boot Camp with her new boyfriend, actor Medina Islam.
Claudia then went into detail about a scary incident where she took Medina's phone and things quickly turned violent, Madina allegedly bodyslammed her into a toilet, cracking it and leaving her with a back injury.
Claudia didn't go to the police just like Meg, and according to Claudia, she regrets that decision not asking for help:
"He's with Phaedra now on "Marriage Boot Camp." We got into an argument. I grabbed his phone and he was wrestling it out of my hand. And this is the first time I've ever said this because you know what, I got inspired by Meg Thee Stallion. I've been holding this for four years now. And he body-slammed me into a toilet. Broke it in half. It cracked the porcelain and water went everywhere. I kept that to myself. I never called the police on him. I stayed in bed for four days with back spasms."

"We protect these Black men and guess what, is there a thank you? Is there an 'I'll get help.' Is there a 'I'll never do it again?' No, there's nothing," she added. "There's an arrogance when we protect them. So f*ck them. I'm not protecting anyone that hurts me. If you rape one of my friends, if you hit one of my friends, if you hit me, I'm not making any excuse. It ain't her fault for what she had on. It ain't her fault for yelling at you. If her yelling at you makes you square up on a woman then f*** you! You're a h*e a** b*** a** man.""

Claudia Jordan via "Cocktails With Queens"
You just can't make this tea up!
Before this, Claudia's been very quiet on why her relationship ended with Medina. Before their split, she attended the ESSENCE festival back in 2016 where she hinted the two were getting engaged.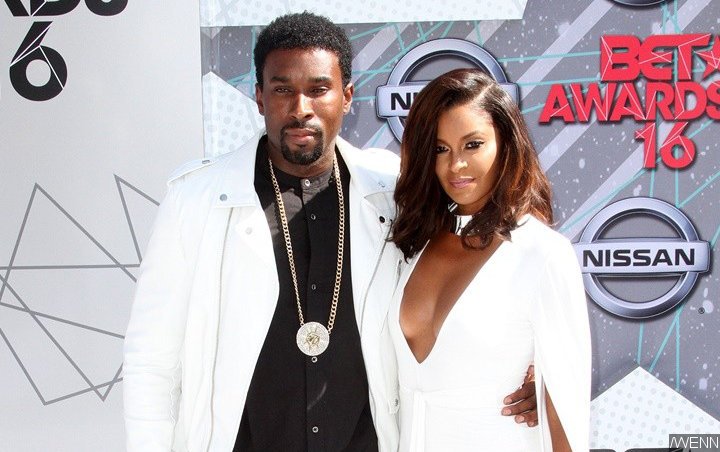 "I'm in a new relationship and we are looking like we are heading to the altar," she said. "He's a great guy and it just came out of nowhere."

Claudia Jordan via Essence festival
But not so fast!
Medina has since went to his social media platform to defend himself against the abuse allegations and he's denying it all!
In one post he used the hashtag "#BrokeBackJordan", clearly taking a shot at her allegations that she had back spasms, and in another post he called the situation "pathetic, trifling and desperate."
Medina also spoke on that on the night in question, and says he only dated Claudia for just six months and she started "flopping all over the house" after having a major temper tantrum:
"I am a lot of things, but one thing I am not is some WWF wrestler body slamming women across toilets, wrote Medina on IG. This is Pathetic, Trifling & Desperate.

4yrs ago, I dated Claudia Jordan. It lasted 6months….6months y'all. I got socks and draws older than that. I left her 4 times in 6months because of her mouth and messy ways. On August 28, 2016 I had enough and left for good. She began having a temper tantrum as I left peacefully she grabbed my phone ran and started flopping all over the house. For 4 years i remained silent, out of respect for you and to save you your last ounce of dignity. But you have proven to be deeply conflicted and desperately seeking a storyline for blogs. Funny thing is for someone so "top notch" why are you so obsessed with little ol' me. I have only known u for 6 months of my life!

U have a history of this and I had enough so I bounced. This is a joke! U do this to every man that leaves you."
Medina then went through all of Claud's deceptive antics including when she testified on behalf of her friend who accused Mike Tyson of rape allegations, when she leaked Jamie Foxx's relationship with Katie Holmes to the press and when she had him film a scene with her during her time on RHOA. He also claims that Claud sent him pictures of "carefully cropped bruises" that "backfired" and he alleges that she refused to go to the police.
"You testified against Mike Tyson to have him locked up for rape back in the day. You sued Price is Right for sexual allegations. You snitched on Jaimie Foxx's private relationship with Katie Homes and had Entertainment Tonight come to your house so u can publicly apologize. I even tried to help u with your career and filmed a comeback episode for you on Housewives of Atlanta with Cynthia Bailey that never aired because I left you.

September 10, 2016. You sent some fake carefully cropped bruises and it backfired when I responded i told u to go file a police report and have me arrested then. U did not! Because it is NOT true! I have no criminal history whatsoever. I haven't seen or spoken to you in 4 years & now WHEN IM ON A TV SHOW all of sudden your a domestic abuse victim?"
Medina also claim in his posts that he has "receipts" in the form of emails and texts between the two. One is featured in the his IG post where he goes into details about the alleged bodyslamming incident:
"I HAVE NEVER IN MY LIFE PUT MY HANDS ON U IN ANY WAY…I came in the bathroom and attempted to grab the phone out of ur hand u bit me! As u resisted giving my phone back to me u pushed me back and toilet cracked and water began to flood. No one threw u into no toilet, nor body slammed u."
Chile, this is tew much!
Well, still not convinced that Medina and Phaedra are a real couple! They just around to collect them WETV checks!
What's your 2 cents?!