Home
Say It Aint So: Prosecutors Tried To Taint Breonna Taylor's Image In Plea Deal With Ex-BF
Justice for Breonna Taylor. PERIODT.
There is breaking news in the Breonna Taylor murder investigation. Prosecutors attempted to taint her image with an offer to her ex-boyfriend in a plea deal that may have turned a 10-year sentence into probation if he agreed to say Breonna was a drug dealer, an accusation that is a straight out lie.
Documents obtained by TMZ shows that Jamarcus Glover, Breonna's ex-boyfriend who got charged with gun and drug trafficking and charges, was offered a plea deal if he'd says Taylor was down with an organized crime group that traffic drugs into Louisville. Now keep in mind that there is no evidence to support these claims. Breonna's family attorney Sam Aguiar, says: "The fact that they would try to even represent that she was a co-defendant in a criminal case more than a month after she died is absolutely disgusting."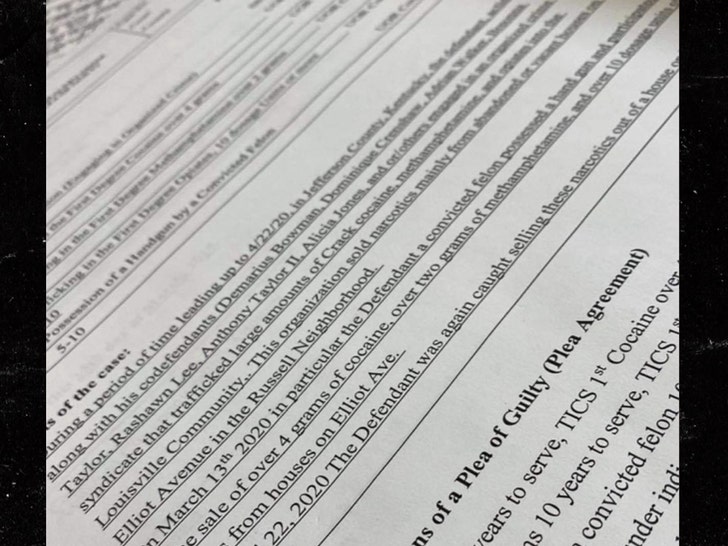 Commonwealth Prosecutors claim the plea deal was part of a negotiation "draft" and it was out right turn down by Glover. Cops obtained a search warrant for Breonna's home as part of a big investigation into Glover and another suspect. Police claim back in January Glover went to Breonna's apartment, picked up a package and took it to a "known drug house."
Here's the the truth as we know it… NO GUNS OR DRUGS were found at Breonna's house, and she was never implicated in Glover's accused drug dealing.
To make the story short…prosecutors tried to taint Breonna's image to take the heat off of the police. As we all know, the police shot her 8 times and lied about her not suffering no injuries when in fact she died from her gun shot injuries.
It's shocking prosecutors used this tactic … but apparently they did.
No one has been charged in Breonna's death.
There is by far a despicable tactic. Can you say 'Code Blue' at his finest!
What's your 2 cents?!